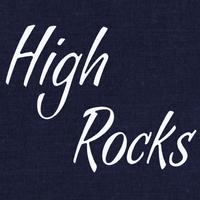 Camp High Rocks
Free Get
Camp High Rocks Description
Welcome to Camp High Rocks Summer Camp for Boys

Camp High Rocks summer Camp for boys is a place for fun and learning, for challenge and adventure, and for living in an environment that is geared to a camper's needs and interests. Aided by a well-trained staff we seek to teach and to inspire lasting skills and values.

High Rocks is in the midst of a thousand acres of camp-owned mountain woodland, with an eleven-acre lake, at an elevation of three thousand feet.
We are a small summer camp for boys, with around 145 campers and 70 staff members. We want to create a sense of community and a "home away from home", and are able to do this successfully with our small size.
We enjoy complete privacy and seclusion, yet are just eight miles from our nearest town, Brevard.
Five or six campers and a counselor live in each cabin. Camp is divided into age-group units within which many activities and special programs take place.
Camp High Rocks 2.3 Update