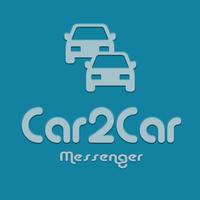 Car2Car Messenger
Free Get
Car2Car Messenger Description
Ever wanted to communicate with another driver but you don't know them?

Well, now you can using the Car2Car Messaging app.

No more ranting and raving your frustration on local Facebook pages, send them a direct message!

Simply sign up with your vehicles registration plate and a valid email address and you can instantly start sending messages to other vehicles (using their registration plate as a username).

Q. What happens if the message recipient doesn't have Car2Car Messenger?
A. Well, the message will be stored on our servers until such a time that person registers their reg/plate within the app.

Q. What's the point of this app?
A. Imagine you are driving along and notice a fellow drivers car has a tail light out. Instead of trying to get their attention while driving, just memorise their reg plate and send them a message when you have stopped.

There are many reasons why you would want to communicate with another vehicles driver, but an popular reason is to merely let them know how bad they were driving!

Please treat this app as any other messaging app and DO NOT use while driving. Only operate this app while stationary and not in control of a moving vehicle.

Feature requests and feedback appreciated by email only.

Please note this app supports adverts to keep it free for all users.