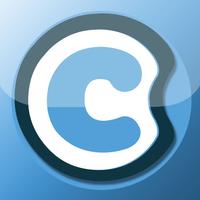 CardEzi
Free Get
CardEzi Description
CardEzi is a solution developed to convert your traditional business cards into digital business card contacts through scanning with added features of choosing a template and creating your custom business card design. The app will automatically update your information on other people's devices when you update your details, and it will update your contacts directory when other people's details change.

CardEzi is a business card reader and creator which makes the cards you get easier to travel with. CardEzi can also share your own digital business card straight from your phone with anyone, so you never get caught without a card again.
So next time someone gives you a business card - scan it - and give it back to them!

Feature:
• Business Card Scanning
scan paper business cards you collect at events and add them to your contact list. (scanning of both the front and back of the card).

• Cross-platform Business Card Sharing
share your digital business card with people near you via SMS, Email, NFC, QR etc.

• Contact import
import your phone contacts into the app.

• Contact search
search through the long list of contacts in your list to find who you are looking for.

• Group management
list all your contacts in their groups for quicker communication.

• Sort
arrange your contact list to conveniently find your most recent contacts.

• Sync
business cards synchronized onto the website.

• Notes
add notes to your contact as a reminder.

• Edit your business cards for a more accurate contact
Key advantages:
As soon as you scan the business card, CardEzi reads the business card and converts it into a digital contact in seconds. All you need to do is take a picture with your mobile device camera, and the card will be transcribed to your contact list within the app.

Create multiple Business cards for any business and personal setup.
Great for networking events, seminars and conferences.
Always have your digital business card with you – and never run out.
Your card can be viewed and saved on any device with the same account.
Automatic updates – when someone changes their office details or address, that contact in your directory gets updated automatically.
Access to the web user portal from any device.
Add personal notes to the business cards you scan.
Share your virtual business card to any platform.

Import phone contacts directly into the App.
Create as many business cards as you like from the templates provided

Recognition languages:
At the moment CardEzi offer card recognition in English. Stay tuned for more Languages yet to come!
CardEzi 2.9 Update
- added support for latest iOS target 11.3
- updated license key
More