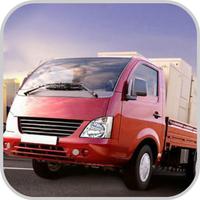 Cargo Truck: Shopping Mall
Free Get
Cargo Truck: Shopping Mall Description
Cargo Truck: Shopping Mall is the best shopping mall game where truck transporter provides an amazing shopping mall game experience. Start as forklift crane operator to load groceries & food items in transport truck. Drive transporter truck to the shopping mall & deliver goods in drive thru supermarket. Customers driving cars in the market and shopping for grocery items, clothes, fruits or vegetables. You will be driving cargo trucks, mini trailers and operating multiple machines like forklift crane in one of the best supermarket games. Offers exciting gameplay with multiple challenging missions. Grow your logistics company business and expand cargo operations in city. Drive trailer truck to the supermarket and deliver grocery items. Place food items on respective racks and make sure to follow the timeline. Cargo truck transport simulator lets you drive mini trailer truck from warehouse to the grocery store. It's a shopping paradise for shopaholic people!
Features:
- Amazing cargo transport game levels.
- Amazing truck simulator mission mode
- Amazing truck cargo transport free mode
- Realistic luxurious shopping mall environment
- Awesome car transport driving game play and sound effects.
Cargo Truck: Shopping Mall 1.0 Update