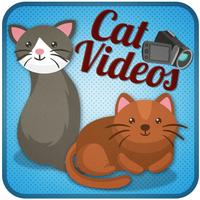 Cat.Videos
Free Get
Cat.Videos Description
We have a great , varied selection of the most amazing cat videos.
You can enjoy all the best videos without having to search on the Internet.
If you love cats of all kinds you will love this great cat videos application.
Watch kittens play, cuddle, jump, bite and just be so unbelievably cute.
Watch funny cats videos.
Enjoy The most lively and funny video about your favourite pets.
Watch cats do amazing things, jumping from amazing heights and to amazing height.
Watch cats of all kinds including amazing videos of wild cats in action and celebrities playing with their cats.
Watch excellent cat training videos and train your own cat.
Learn how to take care of your cat, get tips from a vet.
Enjoy theses great videos anytime and anywhere, and share with your friends.
The application is updated often. We are adding new videos all of  the time.
We have the world of cats covered and you are welcome to download this app and put a smile on your face with adorable cat videos you will love.
Meoww.