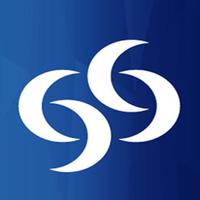 CBQ mPOS
Free Get
CBQ mPOS Description
Commercial Bank mPOS is a new solution designed for merchants, allowing them to use their mobile phones as a Point of Sale device to accept Debit and Credit Card transactions. mPOS transforms mobile phones into a highly secure card acceptance device using a Commercial Bank mPOS application and a pocket-sized device that facilitates Chip & Pin transactions.

Commercial Bank's mPOS solution also provides a merchant portal for online control of payments and reporting. By using mPOS, not only can merchants increase customer loyalty by accepting a wider range of payments but they can do so cost effectively, thereby lowering the cost of cash handling and the cost of expanding their terminal network.

Key Benefits to Merchants

Grow your business
Accept card payments whenever and wherever you are and grow your business
You can increase volumes, securely, and offer clients payment choices
Drive sales in different parts of your store.
You can sell to customers anywhere in your store using mPOS in new ways. Hold an in-store demonstration to promote a product or service and then close the deal when your customers are excited and ready to buy.

Increase convenience
For our merchants convenience, we provide digital receipts that can be shared with card holders via e-mail or SMS and can be easily retrieved using our merchant portal to meet your customer's needs.

Reduce Fraud
Now your card transactions are always processed real-time, reducing fraud resulting from batch or off-line transactions

Mirroring traditional POS
mPOS transactions allow all types of traditional POS functionality including .e.g. Tips and receipting

Integrated Applications
CBQ's mPOS solution allows you to link your own applications and inventory management systems to the mPOS application so payment is seamless

Get Started with mPOS
• Contact your Merchant Account Manager and get your mPOS card reader
• Down load CBQmPOS application from Play Store
• Follow the setup instructions provided and connect the mPOS card reader to your smart phone.
• Sign in with provided credentials and start accepting secure payments anywhere and at any time.
CBQ mPOS 1.1 Update
New enhancements and better stability
More