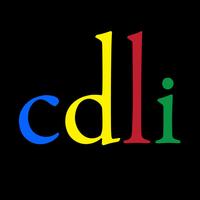 cdli tablet
Free Get
cdli tablet Description
"cdli tablet" is an iPad app focusing on the cultural heritage of ancient Mesopotamia by combining text and images of ancient Mesopotamia that span 3500 years of human activity and describe the roots of trade, mathematics, and astronomy in ancient times, that follow the application of lex talionis by Hammurapi, and that bring to life the exploits of Gilgamesh and Enkidu. The app combines images and short descriptions of the historical relevance of selected texts, dealing with these and other significant developments in the history of mankind, that have been prepared by specialists who have dedicated their professional lives to the study of ancient Mesopotamia.

Entries are updated daily.

The app will appeal to learning communities of all ages and levels of interest, introducing them to a variety of chosen themes in cuneiform studies and in the digital preservation and world-wide dissemination of the shared cultural heritage of ancient Mesopotamia. By opening lines of communication to the heritage of pre-scientific civilizations dead many millennia, we believe that modern culture achieves a deeper appreciation and understanding of its own roots. "cdli tablet" is sponsored by the Cuneiform Digital Library Initiative (http://cdli.ucla.edu) based at UCLA's Department of Near Eastern Languages and Cultures, and developed by Sai Deep Tetali, graduate student at UCLA Computer Science.
cdli tablet 1.5 Update
Updated for iOS 7
Smoother animations
More