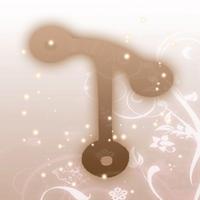 CelestiLinguis - Celestial
$1.99
CelestiLinguis - Celestial Description
The Celestial Alphabet is recorded by the German magician Heinrich Cornelius Agrippa as a script used by angels. Heinrich's work involved nature magic, white magic, and black magic. The Celestial Alphabet is an important part of his work. You can use this app to convert English to the Celestial Alphabet.
CelestiLinguis - Celestial 1.0.4 Update
1.0.4 IOS10 support.
More