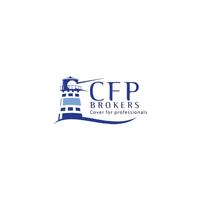 CFP Brokers
Not Available
Removed
from the App Store
CFP Brokers Description
CFP Brokers is there to help you, with all your liability insurance requirements. If you are an existing client, you can use our App to:
• Confidentially report an incident, complaint or claim against you, and obtain assistance and guidance on what to do;
• Look at frequently asked questions relating to legal and liability issues;
• Request a copy of your policy document;
• Enhance your knowledge about your cover;
• Report a matter to the Physiotherapy, Podiatry and Biokinetic Forum for investigation;
• Find out more about other liabilities you are exposed to and what covers are available to protect you;
• Contact us for any assistance you may need.
If you are a prospective client, you can use our App to:
• Find out more about your various liability exposures and the different insurance products available to protect you from those exposures. Some examples of risk covers that we can assist you with include:
• professional indemnity
• medical malpractice
• general and products' liability including liability for defective workmanship, product inefficacy and product recall
• directors' and officers' liability
• trustees' liability
• no-fault clinical trial insurance
• cyber liability including cover for POPI Act infringements
• commercial crime
• employment practices' liability
• Find out more about CFP Brokers and how we can help you
• Obtain more information about the various types of liability cover available
• Obtain quotes.
CFP Brokers is a proudly South African, authorised financial services provider. We count no less than 8 professional associations and over 8,000 members that belong to these associations amongst our VIP clients. In addition, we are the brokers to a broad range of corporate and individual clients across multiple professional disciplines.