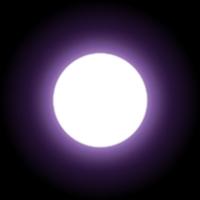 Chasing Stars
Not Available
Removed
from the App Store
Screenshots for iPhone
More Screenshots for iPad
Chasing Stars Description
Chasing Stars is a tap game based on stars, particles and cosmos.
All interactive events take place inside a circle covering the width of the screen.(Observable area)
Your objective is to tap and burst the stars as they appear before they self destruct and explode. The player dies if any star is missed or if the player taps in empty space.
Game gets faster as time progresses.
There are additional shooting stars(blue) and meteors(red) which carry positive and negative scores respectively if tapped. Hence, avoid the meteors. Player is not affected even if they are missed.
They occur at random time and position. Their speed and the score they carry also increases with time. So riskier the shooting star, more its worth!
What are you waiting for, start chasing them right away! :D


Are you bored at any time of the day?
Want to pass some time?
Are you waiting in a long queue no idea what to do?
Stuck up in Ads between your favorite TV Show?
Waiting in a restaurant for food?
Want to relieve some stress by bursting or popping something?

Just give this one a try.

Chasing Stars is an evolved concept of bubbles popping. The game might look very easy in the beginning but gets difficult rather quickly.

Game Center is used only for signing in and enabling Game Center Services and we DON"T POST ANYTHING UNLESS YOU DO IT YOURSELF.

There are three different modes which you can play -

1.Classic - Don't miss the main stars. Includes shooting stars and meteors.

2.Rush - Rate of stars increases with time

3.Endless(Locked) - No time limit. Play at your own pace. Stars wont self destruct. Can be played as a stress buster.

Start chasing!

The game is available offline, that is, you needn't sign in to play.
But if you want to get listed in the Leaderboards, you've to sign in.

IMPORTANT NOTICE

This game contains optional in-app purchases.