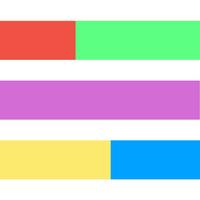 Checkparty - Split the Check
$0.99
Checkparty - Split the Check Description
Checkparty helps you split the bill. Pay for just the portion of the bill that reflects the items you ordered. Checkparty makes that really easy to do.

Features:

- Take a picture of a receipt to read it automatically (or do it by hand)!

- Add up to 20 friends to a receipt and assign them to line items.

- Split an item between several people.

- Seamlessly invoice your friends with Venmo (or any of iOS's built-in share options).
Checkparty - Split the Check 4.0 Update
Big 2019 update:
- Feature: The same person can now take up a larger share of the same item, by dragging them to that item multiple times.
- Feature: Save receipt photos to your camera roll + a setting to disable.
- Feature: Major improvements to text extraction, especially identifying prices.
- Feature: Swipe to delete receipts on home screen.
- UI: Tip has been moved to the edit screen and the input has been changed to a simpler popup menu.
- UI: Larger screen titles per iOS conventions, more white backgrounds.
- UI: People list has been moved to the top of the edit screen. This avoids issues with the swipe area on iPhone X and Xs, for example. Also, people are now circles.
- UI: Various labels have new copy, e.g. navigation buttons.
- Bug: Fix keyboard rotation issue on edit screen.
- Bug: Fix layout issue that occurred after reading a photo and rotating the device.
- Bug: Fix crash that would sometimes occur when deleting a receipt.
- Bug: Improve receipt detection when importing from photo library.
- Under the hood: Overall better keyboard management, especially when switching between textfields.
- Under the hood: Update to swift 5, which reduces the total app download size.
- Under the hood: Update OCR libraries and english dataset to improve success rates.
More