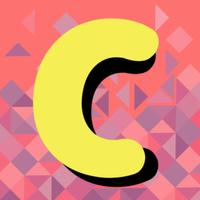 ChickCheck
Free Get
ChickCheck Description
The real (!?) Chick Appraiser's game comes up! It is a simple game to sort the chicks falling from above! Can you clear all modes! ?

~How to play~

A game to sort chicks and the rest!
First, select the difficulty level.
When the game starts, either chicks, omelet rice, tennis balls, or lemons will fall.

If it's a chick, swipe to the left!
If it's not a chick, swipe right!

If sorting is successful, you can get 1 point, and if it fails you will lose 1 heart.
The game is clear if you can get points according to the difficulty before all three hearts are lost!

Ranking mode competes for points got before all hearts are lost.
Once you get a lot of points, submit your ranking and compete with chick appraisers around the world!
The rankings are reset around the 1st of every month, so everyone has a chance to rank.

The easiest EGG mode and the next easy CHICK mode are for children and the elderly, and for more than CHICKEN mode are for adults!
Try hard to clear up to the most difficult PHOENIX mode!

Please, enjoy this game!
ChickCheck 1.5.1 Update
・ Change of text, marketing URL, etc.
More