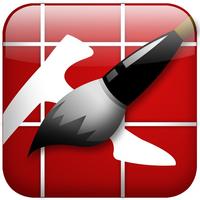 Chinese Chinese Lite
Not Available
Removed
from the App Store
Chinese Chinese Lite Description
***
Lite version: Lesson 0 and Lesson 1
Full version: Lesson 0 to Lesson 6
***

App Store Volume Purchase Program: 50% Discount for Educational Institutions

***
Description:
Chinese character, also known as Han character (漢字), is used in China, Hong Kong, Taiwan, Japan. There are over 47,000 Chinese characters, but by knowing about 1000 characters will enable you to understand approximately 90% of written communication.

Traditional Chinese characters are used in Hong Kong and Taiwan, while Simplified version are used in China, and this app will be using the Simplified version.

Chinese Chinese teaches non-Chinese speaking user how to write basic Chinese character with "stroke-by-stroke" guidance while also provide pronunciation and English meaning.
Chinese Chinese Lite 1.1 Update