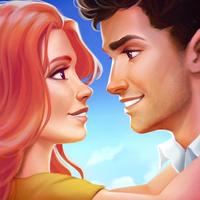 Choices: Stories You Play
Free Get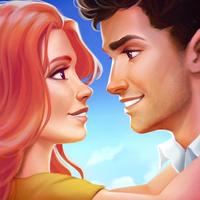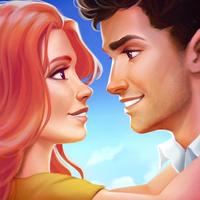 Choices: Stories You Play
Choose your drama story game
Screenshots for iPhone
More Screenshots for iPad
Choices: Stories You Play Description
One choice can change everything! With romance, drama, horror and more, Choices has the best collection of story games in the world!
• Customize your main character
• Fall in love, solve mysteries and embark on epic fantasy adventures
• Pick your story from our constantly growing library with weekly chapter updates
• Control what happens next in immersive visual stories!

Current stories include:

THE FRESHMAN - Welcome to Hartfeld University! In this college drama, you'll make new friends for life and find true love romancing your schoolmates. Will you date bookish James, party girl Kaitlyn, football hero Chris... or all three at once?

- Dress your character in fashion-forward outfits for events like a sorority rush.
- Choose a date for the elegant and romantic Winter Formal.

THE CROWN & THE FLAME - Your enemies stole your kingdom, but now the time has come for you to raise an army, master magic, and reclaim your crown! Assume the role of the hero in this interactive narrative adventure.

- Form alliances and relationships to build your army.
- Dress in elegant fashions and powerful armor.
- Crush enemies in an epic battle!

PERFECT MATCH - Sign up for the high-tech matchmaking services of Eros Incorporated, and master the dating game! Create your look, meet your perfect match, and fall in love in this thrilling mystery story!

- Customize your date to be your perfect match.
- Roleplay as a guy or a girl.
- Investigate a mystery with twists you won't see coming!

You might also love:

BLOODBOUND - You're applying for a job with brilliant CEO billionaire Adrian Raines. Urban fantasy meets romance in this sexy vampire thriller!

HIGH SCHOOL STORY - It's your first day at a new high school! Make friends, find love, and attend the Homecoming dance in your very own High School Story!

...PLUS more new stories and chapters EACH WEEK!

FOLLOW CHOICES:
facebook.com/ChoicesStoriesYouPlay
twitter.com/playchoices
instagram.com/choicesgame

*Prices shown in $USD. Prices may vary by region in accordance with the App Store Pricing Matrix

PRIVACY POLICY & TERMS OF SERVICE
- Please read our privacy policy at http://www.pixelberrystudios.com/choices-privacy-policy/
- By playing Choices, you agree to our terms of service http://www.pixelberrystudios.com/choices-terms-of-service

ABOUT US

Choices is from the team that has been bringing you narrative games for over a decade. We created the top 25 hit games, Surviving High School and Cause of Death, the first games with episodes, for EA. After leaving EA, our team regrouped as Pixelberry in a small office, set out to continue creating story driven games with heart and launched the two interactive hit games, High School Story and Hollywood U.

Our team has now grown to over a dozen of the most experienced game writers in the industry. In our 10 years of creating story games together, we've seen heartbreak, marriages, great adventures, and even Pixelbabies.

Stay tuned for more new interactive story games to pick from in Choices!

- The Pixelberry Team
Choices: Stories You Play 2.5.5 Update
Need more adventure and romance in your life? We got you covered. Check out Bloodbound: Book 2 and Platinum, launching in our newest update!
PREMIERING THIS UPDATE
BLOODBOUND: BOOK 2 - Six months later, passions run hot in New York as you grow closer with the vampires… but a sinister threat lingers in the shadows.
PLATINUM - When pop superstar Avery Wilshere discovers your singing talent, you're catapulted to instant fame! Are you ready to share your voice with the world?
NEW CHAPTERS EACH WEEK
PASSPORT TO ROMANCE - You just landed an opportunity to travel to Europe. Now's your chance to find love, meet new friends, and live life to the fullest!
NIGHTBOUND - In the world of night, nothing is as it seems. Step into the shadows of New Orleans in this thrilling Bloodbound spin-off...
WISHFUL THINKING - You're an aspiring reporter, struggling to get ahead... until a shocking turn of events changes your life!
THE ELEMENTALISTS: BOOK 2 - You're back at Penderghast for another magickal year! But what will the winds of change bring?
HIGH SCHOOL STORY: CLASS ACT, BOOK 2 - Winter is here... along with school election season! It may be cold, but things are about to heat up for you and a special someone!
OPEN HEART - You're the newest medical resident at Edenbrook Hospital, working under the brilliant and demanding Dr. Ethan Ramsey. Can you make the cut?
A COURTESAN OF ROME - Use your beauty and wiles to seek vengeance and make your mark on history in ancient Rome.
More
More Information
In-App Purchases:

Box of Diamonds $1.99

Bag of Diamonds $4.99

Pile of Keys $1.99

Chest of Diamonds $19.99

Box of Keys $9.99

Safe of Diamonds $39.99

Holiday Bundle $9.99

Vault of Diamonds $99.99

Chest of Keys $39.99

Unlimited $2.99

More