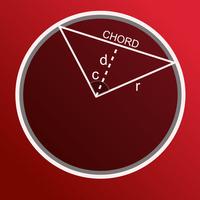 Chord length calculator circle
$1.99
Chord length calculator circle Description
Very simple but effective tool that allows you to calculate the chord length of a circle.

Enter the radius and either the central angle or the distance and the chord will be calculated for you.

Features:
Clear function for when you have entered incorrect values.
Simple and clear interface
2 options to calculate based on central angle or distance.