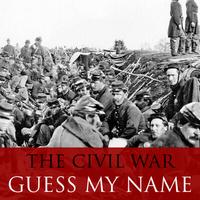 Civil War Trivia - Guess My Name
$1.99
Civil War Trivia - Guess My Name Description
Featuring descriptions of the 80 most important figures of the Civil War period, learners must select the correct person based on a first person description and picture.

The app is perfect for classroom teachers, homeschooling, academic teams or anyone else interested in improving their American Civil War trivia knowledge.

The app features a Learning Mode, Quiz Mode and a Game Mode. In the Learning Mode, the items are presented to you and the ones you miss keep coming back at intervals spaced for optimal learning. Once you learn them, they do not come back. In the Quiz Mode, you test your knowledge and get scored. In Game Mode, try to guess the answers as quickly as possible without missing any. You get combo points for guessing several in a row and get a time bonus for guessing quickly.
Civil War Trivia - Guess My Name 1.0 Update