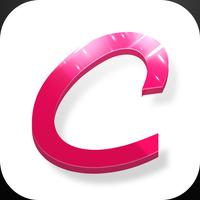 Claim it! - Sell. Win it. Fun.
Free Get
Claim it! - Sell. Win it. Fun. Description
We've created the coolest way through VIDEO to give away, sell or buy anything—anywhere.
Using video, pics, giveaways and anonymous chat, our users hustle hard! Join them to make money, create a buzz, and have fun.

Just record or snap your offer, post it, chat with buyers or sellers to redeem it or go crazy and give away stuff in real time with a countdown clock that you set.

Add hype to your next party or event with the new Giveaway Zone feature! Set up a geographic zone for your freebie or use an exclusive PIN to share it with friends and followers. It's raffling on steroids!

Make money and new friends, discover things you want to buy or claim, and try not to get addicted. We dare you. Download the app and see why NBA teams, celebs and Life in Color are using Claim it!

Use Claim it! to:
- Add hype to your next event. Give away free tickets, exclusive access, hugs or high-fives in the Zone!
- Sell your stuff and make quick cash.
- Sneaker heads love the app! Discover and chat with thousands of sneaker heads who are selling the latest and most exclusive kicks.
- Claim free swag from people near you.

The Buzz:
Try it and you'll know why Mashable compared us to Instagram and CNN said we're a "groundbreaking app."
Claim it! - Sell. Win it. Fun. 2.5.4 Update
- Bugs fixes and improvements
- UX / UI updates
- A.I image recognition
More