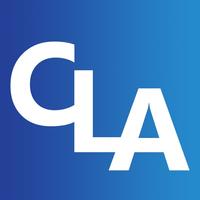 ClassListApp (CLA)
Not Available
Removed
from the App Store
ClassListApp (CLA) Description
ClassListApp (CLA) is a private and consolidated directory and messaging platform for parents of school-age children and alumni to recognize, reconnect and communicate with one another…..mobily and easily. Schools on the other hand improve their parent and alumni engagement.

With ClassListApp, you can:
- Look up parent info and family profiles for any group your child belongs (schools, classrooms, teams, carpools and other groups).
- Consolidate all the parent/family directories for all the groups in which your child participates.
- Look up any alumni for the schools you attended.
- Consolidate the alumni directories for all the schools you attended.
- Message directly with other parents and alumni by push notification: individually, by group or select lists.
- Login with Facebook or email and also share your Facebook, LinkedIn and Twitter accounts.

Just download the app, search for or create your school and you're off to the races...
Downloading or using this app indicates consent to Terms of Service


NOTE: CLA functions as a collaborative tool for schools (and other groups) and their existing family directories (online or in print) and in some cases their Student Information Systems (SIS). CLA access may be granted to users on an ad hoc basis or adopted by your institution and offered to the entire community.

Features and functionality may at times be limited if your institution has not updated the appropriate software or experiences a server outage. Although we work with your institution to best configure CLA, sometimes it requires the help of users to ensure the best possible app experience.
ClassListApp (CLA) 2.0 Update
Sorted Family name in ascending order
AMA Sub group's (Team list and Other groups) no need approval to join in.
Added nick name & display name for user profiles.
Added class year after respective kid names.
Kid need to be joined in main group before joining in CLA subgroup.
Integrated spotify.
More