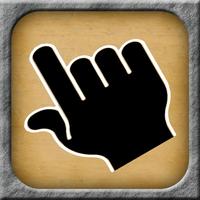 Click and Conquer: Medieval Ages
Free Get
Click and Conquer: Medieval Ages Description
Click until you can't click anymore! How dedicated are you to purchasing that next structure or that next upgrade? Click and Conquer is an incredibly addicting incremental, idle, or clicker game - whichever you prefer to call it!

You start with absolutely nothing, but after just a few quick clicks, you can purchase your first villager! From then on, your villagers can do the clicking for you. They can gather food, chop trees, or mine gold to give you a certain amount of that resource per second. You can also build structures such as deep gold mines, massive farms, and dense forests to put the villagers to work at for an even greater resource per second income! In time, you will go from earning just a few resources per second, to earning millions or even billions per second!

Upgrade your hero's damage and health so you can defeat stronger opponents and research better upgrades!

Put multiple bonus skills to use that auto-click for you or multiply your click power and per second income. Do whatever you can to get enough resources for more structures and upgrades!

Click and Conquer is sure to keep you busy and addicted for hours upon hours! Enjoy!