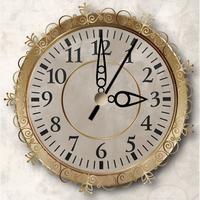 Clock Vault : Photo Video Lock
Free Get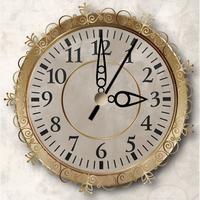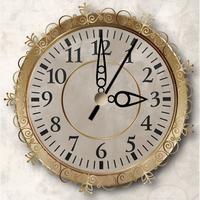 Clock Vault : Photo Video Lock
Hide & secure Photo+Video Lock
Screenshots for iPhone
More Screenshots for iPad
Clock Vault : Photo Video Lock Description
Clock Vault(Secret Photo Video Locker) is the best privacy protection app to keep safe & easily hide your private photos, videos that you do not want others to see on your device. Clock Vault: Photo Video Lock it gives you a new way to set a lock on your app. Nobody can know your lots of secrets behind the clock.

Have any photos or videos you don't want someone to see? Hide these private pics and vids securely with Clock Photo Vault. Clock Photo/Video Vault keeps your photos and videos safe by requiring a password to view them. We Understood your privacy so we designed a new vault theme for you now no one comes to know this is a vault app because it is asking for a password with some new manner.

Clock Vault is the best way to hide your private Photos, Edited pictures, selfies, updated photos, private or secure videos behind the clock theme with hide photo and hide video app.

This is a Must-Have App for protecting your privacy as hiding each of the media files using a password! You can easily manage the folders or albums of gallery & view, move & export pictures.

How to Use Time Lock or Clock Vault app?
* Launch our Vault Clock and press the middle button of a clock.
* Set the desired time password by moving an hour and minute hands and press middle button of a clock.
* Now repeat the password to confirm.


PHOTO MANAGEMENT
> Create Secret Photo Albums right in the App
> Import/Export from normal gallery
> Email/share Photos on social media.
> Text Message Photos
> Custom Album Covers to keep safe the contents of your private album

VIDEO SUPPORT
> Import/Export videos from normal gallery
> Watch Videos

PHOTO VIEWING
> Private Image Gallery
Fully functioning image gallery with zooming, rotation, and panning
> Photo Slide by finger swiping.

MORE PRIVACY FEATURES
> Keeps photos safe and secure, away from prying eyes
> Creates a video vault that offers protection for your private videos

PROTECT YOUR "SPECIAL" PHOTOS + VIDEOS
> Password Protected App Entry
> Password Protected Photo Albums
(Keep people out of your private albums)
> Decoy Password
Sometimes a nosy person will beg you to see what photos you have in Private Photo Vault. In this situation, you can give them your decoy password that opens up to an entirely different set of photos. This will then make them lose their curiosity about what is in the app while your private pics are still in there in your normal vault account.

-----------FAQ-----------

What can I do if I forgot my password?
- Launch Clock Vault and try to enter your password. on 3 times entering your wrong password, you will get alert for password recovery option. Please Make sure that time your device must have internet connectivity and also have registered with valid email ID during first-time app usage.

Important: Are my hidden files stored online?
No. Your files are stored only on your device, so please make sure to backup all your hidden files before transferring to a new device, uninstalling an app or factory reset device otherwise you will lose them forever.

Can I recover my files after uninstalling of this app?
-You cannot recover your files once you uninstall the app.

We focus on Full Privacy Protection and provide the most advanced Hide Picture and Hide Video clock app to keep safe your privacy!


Highlight Features:

• Hide Pictures: Easily hide pictures to our vault from your gallery with private photo locker.
• Hide Videos: Easily hide your private media to our vault from your gallery with private video locker.

To set up application flow Please follow the instructions after installing it the first time.

After installation app name will be "Antic Clock" so you can check with "Antic Clock" name.

Tutorial: https://youtu.be/z_kd7dAWRIs

If you have any suggestions then you can write us on "info@smarttechnica.com". If you like an app then don't forget to share an app with your friends and give us a rating with feedback comments.

Thank you.
Clock Vault : Photo Video Lock 1.0.4 Update
- UI bug Fixing
- In-app Bug fixing
More
More Information
In-App Purchases:

Ads Free Service for 30 Days $1.99

More