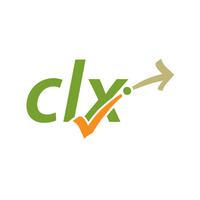 CLX Virtual Content
Not Available
Removed
from the App Store
CLX Virtual Content Description
INSTRUCTIONS:
Open the app. Point the camera at the image at:http://clx.co.za/portals/0/Splash1024x1024.jpg
Scan the image at http://clx.co.za/portals/0/Splash1024x1024.jpg to load the experience.
Further instructions and target image can be found at http://clx.co.za/clxvirtualcontent

The CLX Virtual Content application allows CLX and our customers to create dynamic digitally enabled content including virtual and augmented reality use cases to distribute a wide array of learning objects that support the acquisition of knowledge through the non-traditional delivery means.

CLX Virtual Content gives you a new to look at the world around you and learn more about the subject matter contained within the learning content that your company has made available to you, using your smartphone or tablet. This content may take the form of learner guides, process documentation, SOPs (standard operating procedures), policy documents or company frameworks.
Just follow the instructions you received in your learning content or the communication received from your Learning and Development team.
Simply open the CLX Virtual Content app look through your device's camera whilst focusing on content made available and watch the magic happen!