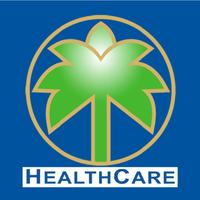 Cocolife Healthcare
Free Get
Cocolife Healthcare Description
Find providers near your place or search for them nationwide. Get their location and contact information as well as names of Physician Coordinators by tapping them on a map or list of facilities. You can save your Preferred Providers by adding a star on the Provider page. By setting your Preferences, you can change your view to see clinics only, hospitals only or both. Receive timely and relevant wellness articles. Know your plans' Coverage info and how to use it thru the How-to-guides. You can use the Update feature to make sure your list of providers are up to date with Cocolife Healthcare. Send us your thoughts and feedback about this app by sending a message using the Feedback feature.
Cocolife Healthcare 3.0.3 Update
We are making continuous improvements on the Cocolife Healthcare app. This version includes enhancements and bug fixes. Thank you for using the Cocolife Healthcare app.
More