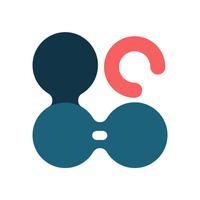 CodeChain Wallet
Free Get
Screenshots for iPhone
More Screenshots for iPad
CodeChain Wallet Description
Conveniently log in via email account without a paper key
- Securely store assets without having to manage private or paper keys.
- Start using CodeChain Wallet with just email verification.

Fast and Secure Digital Asset Transactions
- All tokenized assets issued using CodeChain can be stored and traded.
- Facilitated complex address sharing with various utilities such as QR codes.
- You can view the real-time transaction status in the Explorer.
- When the transaction is complete, you can be notified through a push alarm.

Have Voting Rights Proportional to Your Stake! (Preparing)
- You can quickly participate in the asset voting process without complicated procedures.
- At the end of the voting period, you can be notified of the results through a push alarm.

Release Event
- Transactions between CodeChain Wallets are free of fees
- 100 Welcome tokens, which enable you to trade assets

Related Services
- CodeChain Console used by individuals and businesses to issue assets
- CodeChain Web Wallet stores and manages your private keys and enables you to publish assets
CodeChain Wallet 1.0.12 Update
[New features]
- Now you can send via mobile phone number. It's still limited to friends who already joined CodeChain Wallet, but we'll add the invitation function soon. These assets are sent to the Escrow address for privacy issues.
- We added unlocking the app and sending assets with fingerprints and PIN code.
[UX Enhancements]
- The whole Send Asset process has been enhanced in a more intuitive way.
- There was a huge leap in the address card's UI/UX, making each address more distinguished. It's now easier to share your address and QR code and use the 'copy address' function.
- You can choose not to show zero-balance assets in your address.
- Now you can check the password while typing it in.
And other stability issues and bugs are fixed.
More