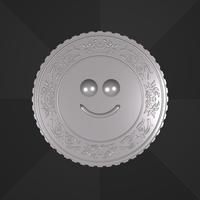 Coin Toss P2P
$0.99
Coin Toss P2P Description
This is as simple as classical Coin Toss but it's entirely built into iMessage, so you don't need a coin and you can toss from a distance.

You will find out the result after you send it to somebody, so no cheating here! You and your contact will know at the same time if it is heads or tails.

Can't decide who is going to wash dishes tonight?
Who is a driver and can not drink?
Grab this app, toss a coin and send it to your friend to answer these questions!