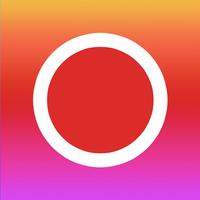 Color Inspector
Free Get
Color Inspector Description
Color Inspector is designed to help colorblind and other vision impaired people differentiate and identify difficult colors by evaluating live video to describe the color in view. With options like zoom, varying sample sizes, and torch settings*, it's easy to make sure you've got the right name for the right color.

Color Inspector features full VoiceOver support for its live color processing.

-------------

Please note that metallic and other shiny surfaces can easily take on the colors of the objects reflected in them and of the light around them. If you find colors that you believe were misidentified, please feel free to submit them as described in the application.

-------------

*Not all functionality is available on all devices.
Color Inspector 2.0 Update
- New Feature: VoiceOver support. The app now has labels and hints for all actionable UI elements and also reads colors aloud as they are processed. Live color name announcements can be paused by magic tapping (two finger double tap). Instructions are available at startup and additional instructions are available in the info menu for those utilizing VoiceOver.
- New Feature: Hex values for colors. Tap the color indicator in the lower left to pause live color processing and the hex value will be shown.
- Now (finally) supports larger iPhone screen sizes without zooming.
- Improved color accuracy.
- Improved performance.
More
More Information
In-App Purchases:

Color Inspector Upgrade $0.99

Color Inspector Upgrade $1.99

Color Inspector Upgrade $2.99

Color Inspector Upgrade $4.99

More