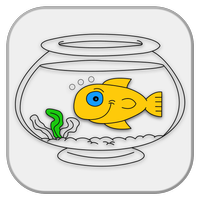 Coloring Book - Templates for MS Word
$4.99
Coloring Book - Templates for MS Word Description
Printable black-and-white coloring book documents are made for kids. Better coordination, precise movements and hours of fun!

Coloring documents help to improve different skills of your kid. Better coordination, precise movements, enriched imagination are only a few things for better skills of your child. Find out what your son or daughter likes the most and predict his or her future profession.

Does your kid like handicraft? Can he concentrate his attention for a longer period of time? Help him to do that and improve his physical and psychological skills.

Coloring pages for kids created by a professional designers offer different levels of difficulty and will be suitable for kids of different age from 4 to 8 year old.

Print your coloring documents on the sheet of paper and let your kid create his own masterpiece.

Microsoft Office 2011 or later is necessary for using the templates.
Coloring Book - Templates for MS Word 1.0 Update