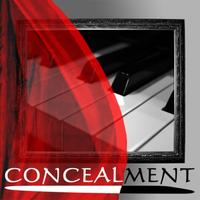 Concealment
$1.99
Screenshots for iPhone
More Screenshots for iPad
Concealment Description
We all have heard that a picture can hold a thousand words, but why not secrets? Have you ever wanted to send something to your friends or romantic partners secretly without anyone else knowing? With Concealment these questions are answered!

Concealment allows one to take a picture and hide inside of the image a secret message and up to three hidden images. These images can then be stored on the in app photo library, the device photo library, iMessaged (not SMS), or be emailed directly to whomever one is sending the message to.

Anyone viewing the photo now will just see a plain innocent picture, while only the people you tell will know the secrets that lie within. To view the secret within, the recipients must have Concealment or its Lite version. For enhanced security, one can place a password on the hidden contents of the image to further hide your secret.

Features:
-Select any picture from the clipboard, device photo library, or from the camera to hide a secret inside!
-Compose a message of any length to hide inside of the image, away from prying eyes!
-Add an additional three images to hide inside of the base image to share those precious moments!
-Secure your secret with a password!
-One can choose whether or not to watermark their image to let others know a secret is inside!
-Custom watermarks for increased customization!
-Store the created secret image inside of the in app photo library to hide the hidden image from the device photo library. From here, besides viewing the image, you can send the image to someone over email or save it to the device photo library.
-Share your secret by sending the created image through email or iMessage (not SMS) to your friends or loved ones!
-If your friends or loved ones don't have this app, they can download Concealment Lite for free, to view any messages/images that you send them!
-When viewing a secret that has been sent to you from someone else's picture, you can save to your photo library any of the hidden images for later viewing!
-No Ads!
-Universal app for iPad, iPod Touch, and iPhone!

With Concealment, you are able to give your friends or loved ones a message and up to three images or view a secret sent to you, without anyone else ever suspecting a thing.

Feel free to send me any suggestions that you may have for the app or any questions that you may have. Any reviews would be much appreciated!

Note: Any image processing will cause the hidden message/image to be lost. To share images, use email and select "Actual Size" when sending. For texting the image, only iMessage will keep the concealed message intact, regular text messaging modifies the image.

*DISCLAIMER: Note that Concealment is meant for personal recreational use and not for professional use. Sending personal information such as credit card numbers and other sensitive data is not recommended. Anything that you hide inside of an image is done so at your own risk and at your own choice and we cannot be held responsible.
Concealment 1.8 Update
The app was completely reworked from the ground up in order to support iOS 10. Due to this, some actions are a little different, but the core functionality is there.
Also removed some restrictions with scramble message lengths.
NOTE: Some settings or photos in the app library may be lost via this upgrade. In my testing, everything has worked, but since this is a complete rewrite, the potential is there.
More