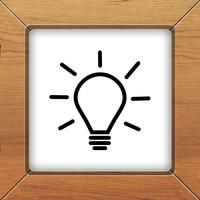 Concept
$1.99
Concept Description
Brainstorming your ideas in these beautiful boards. Make a plan, manage your tasks, take notes, organize concepts, tell a story. Communication through images.

Be creative and share your vision!

Amazing visual thinking tool for:
- Home
- School
- Work

Gesture-based interface:
- SWIPE to select board
- TAP or PINCH to open board
- PINCH to close board (two-finger toward each other)
- TAP to add or edit post (board touch to add, post touch to edit)
- PAN to change post position or board extension scrolling (dragging)
- ROTATION to change arrow direction or rotate marker text (two-finger rotate)
- DISMISS keyboard or TAP on board to exit editing mode
- TWO finger TAP to bring post to front

Posts:
- Sticky Note
- Photo Note
- Bloc Note
- Marker Text
- Description
- Arrow
- Divider
- Section
- Dot
- Magnet

Share as Image or PDF.
Concept 1.5.2 Update
- Fixes and Improvements
More