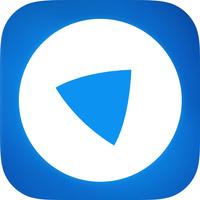 Confirmation.com
Free Get
Confirmation.com Description
With the Confirmation.com iPhone app, users of the award winning Confirmation.com service can quickly and easily check audit confirmation statuses, manage alerts, and search for specific client requests.

FEATURES
- Real–time confirmation status updates
- Client search capability
- Manage alerts

AVAILABILITY
Available for free for existing users of Confirmation.com.

ABOUT CONFIRMATION.COM
As a Preferred Provider of Online Audit Confirmations for the American Institute of CPAs (AICPA) Trusted Business Advisor™ Solutions and endorsed by the American Bankers Association (ABA), Confirmation.com is a secure online audit confirmation tool that is used by accounting firms and auditors to initiate and manage audit confirmation requests, and by banks and companies to respond to these requests.
By simplifying the audit confirmation process, auditors and accounting firms save time, improve productivity and complete audits quicker.

Any business, financial institution, or organization that responds to audit confirmation requests can benefit by becoming a Confirmation.com responder. Confirmation.com gives responders complete control over who in their company receives and responds to audit confirmation requests, and allows them to respond faster and more efficiently than ever before.
In addition to bank confirmations, Confirmation.com provides more than 30 different types of audit confirmations. Servicing over 8,000 accounting firms in over 100 countries Confirmation.com makes the audit confirmation process simple, safe and secure.

SECURITY
As the trusted provider and creator of online audit confirmations, we understand the security requirements needed to protect sensitive client information. Confirmation.com undergoes a SOC 3 SysTrust/WebTrust audit evaluation every six months to ensure privacy and data integrity.
Confirmation.com 1.7 Update
- iOS 11 compatible
- Bug Fixes
More