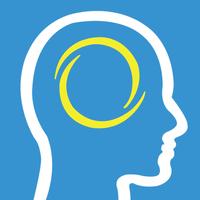 Connect by EBT Stress Solution
Not Available
Removed
from the App Store
Screenshots for iPhone
More Screenshots for iPad
Connect by EBT Stress Solution Description
Emotional Brain Training (EBT) is a neuroscience-based program in which users learn tools to move from stress to joy from each of the five levels of stress in the brain. This download is free but to access the support needed to use the app requires activating a membership in the EBT Online Community. The EBT program includes e-learning and options for remote support (peer-to-peer connections, telecoaching and telegroups).

EBT users learn how to check in throughout the day, identify their level of stress, and then apply the state-specific EBT tool to rapidly reduce their stress. The tools provide a way to process emotions efficiently, so that a state of well-being can be reached in as little as two to five minutes. There is a secondary intended benefit of using the EBT tools. As stress is a root cause of many health problems, such as overeating, anxiety, depression, high blood pressure and common excesses, using the tools is theorized to change the brain circuits that promote chronic stress, thereby preventing or treating a broad range of problems. Researchers at the University of California San Francisco, the University of Kentucky, Weill Cornell Medical College, and the University of Illinois at Chicago have evaluated the EBT's effectiveness. The program has shown promising results.

The EBT program begins with learning the tools to check in and rapidly reduce stress by using this app and taking the basic e-learning video courses that are available on the program's website. Next, users have the option of continuing with the EBT advanced video courses to learn how to use the tools to change behavior, solve problems and create joy.
EBT was developed over more than 30 years by neuroscientists and health psychologists, becoming completely brain-based in 2007. The program is now exclusively delivered through remote services. Our new IT platform for brain-based EBT was designed and built starting in 2012 to make EBT more affordable and accessible. Basic memberships in the EBT Online Community include e-learning with options to upgrade to memberships that include private peer-to-peer connections and telegroups and telecoaching provided by Certified EBT Coaches and Providers.
Connect by EBT Stress Solution 2.2.9 Update
Graphics improvements for App Store
More