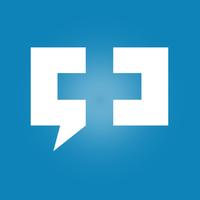 Connect2MyDoctor
Not Available
Removed
from the App Store
Connect2MyDoctor Description
Have a Video Consultation with medical board approved specialists from wherever you are comfortable! Free to sign-up with ZERO subscription fees. Connect2MyDoctor has doctors across 30+ Specialities who are from leading institutions like Aster Medcity, KIMS, VPS Lakeshore, Manipal Hospitals, NU Hospitals, Malabar Hospitals, Kaya India etc.
Connect2MyDoctor is your perfect solution for you and your family incase of specialist consultation for a first-time discussion, follow up appointment, second opinion. It gives an option for you or your family, to address non-critical ailments and health concerns. No interruptions or distractions.
Traditional visits for non-critical ailments and appointments can require long wait period. With Connect2MyDoctor, you can have a live video consultation with a specialist from the comfort of your home or wherever comfortable for you. You can easily make appointments for the same day or for a future date by making a payment and manage your life and health better.
Payment - You can pay only when you book the appointment in your local currency (130+ global currencies supported)

What Specialities do we cover
1. Cardiologist
2. Plastic Surgery
3. Ayurveda
4. Nephrology
5. Nutritionist
6. Endocrinologist
7. Orthopedist
8. Gynecologist
9. Ophthalmologist
10. Podiatry
11. Sports Medicine
12. General Physician
13. Psychiatrists
14. Gastroenterologist
15. Nuclear Medicine
16. Life Coach
17. Bariatric Surgery
18. Oncologist
19. Pulmonology
20. Neurologist
21. Speech Therapist
22. Pathologist
23. Dermatologist
24. ENT Specialist
25. Infertility & IVF Specialists
26. General Surgeon
27. Homeopathy
28. Pediatrician
29. Rehab and Physical Medicine
30. Somnologist
31. Andrologist
32. Radiology
33. Critical Care
34. Functional Medicine
35. Infectious Diseases
36. Urologists
37. Dentists

When to use Connect2MyDoctor
• First time consultation
• Second Opinion
• Follow Up Appointments

Please remember Connect2MyDoctor does not replace personal doctor visit or does not guarantee any prescription. It is completely upto the doctor/specialist to recommend the best treatment. Connect2MyDoctor is for Non-Critical Ailments. INCASE OF ANY EMERGENCY, PLEASE VISIT THE EMERGENCY CARE CENTRE CLOSEST TO YOU.
Connect2MyDoctor 1.02 Update
* Bug fixes and performance improvements
More