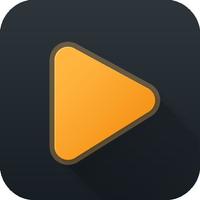 Constellation For Plex Media Server
$4.99
Screenshots for iPhone
More Screenshots for iPad
Constellation For Plex Media Server Description
Plex Constellation gives you complete control over your PLEX Media Server.

This beautifully designed app is aimed for speed, simplicity and user-friendly operation. We strongly believe that you'll love its layout and elegant design.

Plex Constellation handles photos, music, movies and online content and seamlessly connects with your HTPC to bring world-class experience into your iPad!

Menu is fully customizable to provide instant access to your favorite media. Plex Media Center is controlled by our powerful remote module built for maximum ergonomics.

Hosts in your local network are automatically added to your app so you don't have to think about IP addresses / configurations. Also, if you're HTPC freak and have a broadband connection, you can define remote configuration and have your media whenever you travel!

For those who love their multimedia, we added a possibility to download content directly to iPad and experiencing it even without active Internet connection!

Plex Constellation supports unique transcoding mechanism provided by Plex Media Server to bring rich media right to your fingertips, allowing you to browse and play any content directly on your iPad.

-Support for MyPlex Queue
-Audio transcoding Support (Requiers PMS 0.9.6.2 BETA)


Reqiurements:
* iPad or iPad 2 running iOS 4.3 or later (iOS 5 fully supported!)
* Plex Media Server (free download from http://plexapp.com/) installed on Mac OS 10.5 or later / Windows XP or later / Linux
* to transcode HD movie content, you'll need at least 2.2GHz processor at server-side

Please be aware that DRM-protected media is not supported, as well as VIDEO_TS content and .ISO files. Older music downloaded from iTunes and/or video files purchased on iTunes may also not be supported by Plex Media Server.

IMPORTANT: PLEX MEDIA SERVER IS NEEDED TO STREAM AND SERVE MEDIA

*To change your transcoding quality go to hosts (the top left icon) choose edit and select the host you won't to change transcoding settings.