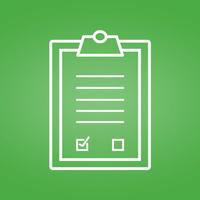 Consultation Assessment Tool
$19.99
Consultation Assessment Tool Description
** Special introductory price for 6 months: £9.99, normal price £19.99. **

I am a GP, a GP Trainer, and a GP Training Programme Director and I have developed this CAT App as a functional tool in analysing GP consultations, to help facilitate COT assessments, and which can also be used by GP trainees as they prepare for CSA.

The CAT App can be use in joint surgeries between ST and GP trainer or when looking at your video consultations. It allows observed behaviour to be tagged on a time line, under eight simple headings.

The observations can be tagged as either negative or positive behaviour and at the end of the consultation can be analysed in a number of ways.

The CAT App will output that data into three main formats, either for analysis as a COT, or for CSA or as a basic consultation map.

It will also store all your COT assessments and these can be viewed as a COT Matrix which will give you and the trainee an idea about how they are progressing and which areas of the consultation they need to work at.

Completed assessments can be exported from within the app to other programmes such as Dropbox from which they can be emailed to the trainee for their records.