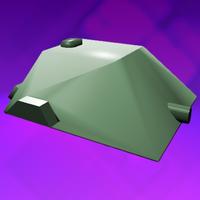 Contagion
Free Get
Contagion Description
Contagion takes you to another world. A world full of once idyllic islands, harsh deserts, damp forests and cruel ice. A world where you must protect what is most precious and prevent the Contagion from spreading!

You are our hero. We have given you the only flight worthy craft that we have and we need you to save us. You have laser cannons with a wide spread but limited strength, power charged missiles and smart bombs. On the journey you will find helpful items, upgrades and keys to unlock treasures.

Hints
Fuel is important. Watch that fuel gauge and refuel often!
You can continue a Campaign from the last completed level, but start a new Campaign and you have to work your way back through all the levels (great for getting the highest score!)
Get the upgrades, they give you radar, extended fuel and power ups for shields, speed and weapons.
Watch out for those flying bombs that slowly home in on your position.
Try to finish each level as fast as possible to get higher scores.
Campaigns are where you get upgrades.
Explorer mode is for practicing levels you have already completed and where you can unlock zombie levels by getting 3* in each other level in that section.
Slower devices can opt for non-HD (in the upgrade section). This reduces the resolution without compromising game play!

With 9 sections containing 5 levels and a special 'zombie' level per section, you have 54 levels to conquer!
Many levels depend on the total destruction of all things spreading Contagion but remember to find those keys!
Contagion 1.0.3 Update
Some of you suggested that your fuel tank should be full at the start of the game and there needs to be a big message when you are running low on fuel... It has been done! :o)
More