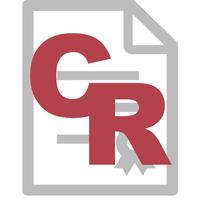 ConvenientReport
Free Get
Screenshots for iPhone
More Screenshots for iPad
ConvenientReport Description
Put your task into your iPhone or iPad.
Your iPhone or iPad will be more convenient.
ConvenientReport will help you to put your task into your smart devices.

ConvenientReport can be widely applied to daily sales activities, inspection of facilities and equipments, various field surveys, data collection, customer proposal, estimation, daily report, GIS and others.

In most of businesses, Information gathering is one of the most important tasks.
Especially, if you are using paper forms for your tasks, put the forms into your smart devices and carry them.
You can use intuitive input screens of the same formats as you use every day.
The data entered at the same time is automatically stored in the database.
In other words, you don't need to enter data into the PC again.
Use the database to analyze the present, forecast the future, and improve the operation.
It will definitely improve your work productivity.

The task of putting photos and maps in reports is a troublesome one for everyone.
Using ConvenientReport makes it easy to create photos and maps that match the borders of the form on the spot.
Also, you can write simple figures and characters on the spot on a photo or map.

Sending information quickly to customers on the fly is an effective means to keep your proposal in the customer's memory.
You can easily share proposals and estimations with customers on the spot.

You can synchronize the results of the work you have done and the results of inspections or investigations to the free cloud.
Alternatively, you can send them by email as a report.

Main functions are listed below.

- Data collection and report writing can be done simultaneously.
- You can carry calculation tables of the Excel functions you are using at the office every day.
- You can put the formats you are using everyday into your smart device.
- You can use location and map.
- Flexible search.
- Sharing pdf report on the spot.
- Email report with pdf on the fly.
- Flexible and powerful designer.
- Excel format report.

Please try out the tutorial and free trial!

* Subscription

If you want to create and use your own report projects, you need to purchase a subscription. This subscription provides a report project designer and the synchronization function as described below.

1. ConvenientReport Desktop designer
ConvenientReport Desktop designer is an application for designing your report projects and manipulating your collected data. Currently, it works on Windows PC only. The main functions of this designer are listed below.

- Creating your own report project using an Excel file as report design.
- Designing database for your purpose.
- Importing data through csv or Excel files.
- Connecting between the report design Excel and the database using a graphical method.
- Setting the easy-to-use input methods on this App to each report cells.
- Setting up location data for each database records for mapping use.
- Creating image database for selections.
- Uploading report projects to your Microsoft OneDrive folder. Microsoft OneDrive is free up to 5 GB.
- Downloading collected data.
- Generating Excel format reports.
- Creating team report projects and manipulating the collected data.
- Using SQL query for advanced use.

You can download freely the ConvenientReport Desktop designer including future version up from our support web site. Sample projects are also available. You can try this designer even if you have not purchased this subscription.

2. Synchronization
You can download the report projects from your Microsoft OneDrive folder and use them in this ConvenientReport App. And after you collected data, you can upload those data. Only the changed files will be downloaded or uploaded.

Subscription purchase information are described below.

- The length of the subscription is one year.
- The price of the subscription is $9.49.
- This subscription will continue unless canceled in Settings at least one day before a subscription period ends.
ConvenientReport 1.3 Update
We strengthened the report sharing function and fixed some bugs.
More