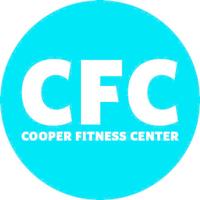 Cooper Fitness Center
Free Get
Cooper Fitness Center Description
Members and guests of Cooper Fitness Center can now manage your account, view group exercise schedule, register for group sessions and even check in with your e-membership card all from your smart phone.
 
Account information
View your monthly statements and update your contact and billing information online anytime and anywhere.
 
If you have a credit or debit card on file for automatic billing of membership dues and other charges, you will no longer receive a printed monthly statement by mail. We are going paperless! You will need to access the new Member Accounts website to view or download your statements.
 
If you DON'T have a credit or debit card on file, you will continue to receive a mailed invoice that you can either pay in person or you can pay through the Member Accounts website.
 
By clicking "Account Information," you can now view your statement, update your contact and billing information and make payments.
 
On the 21st of each month, you will receive an email notification that your statement is ready to be viewed.
 
If you have any questions or need help setting up your account, please call the Business Office at 972.233.4832.
 
Group Exercise
View the Group Exercise schedule to plan your next exercise with us! Cooper Fitness Center offers 100+ classes every week—from Yoga Sculpt and Pilates to Boot Camp and Barbell Blast; we have a class for everyone!
 
Small Group Training Registration
Get remarkable results under the guidance of a professional fitness trainer in Small Group Training—or as we like to call it SGT. Register today for Circuit Breaker, Power Lunch, TRX Hybrid, Lean n' Fit and more today! Charge to your member account or provide payment by credit card.
 
Pilates Registration
Don't want to commit to weekly private Pilates sessions? In Cooper Fitness Center's Reformer Classes, get all the benefits of Pilates training without the commitment. The hour-long Reformer Classes incorporate exercises on Pilates equipment including the Reformer, Cadillac, Barrel and Chair and Pilates matwork on the floor. Each workout varies by class. Charge to your member account or provide payment by credit card.
 
 
E-Membership Card
Don't worry about carrying around your membership card—members can now scan an Apple device to check in at the service desk! If you're an Apple Passbook user, add your membership card for ease at check-in.
Cooper Fitness Center 3.1.1 Update
We are pleased to deliver numerous bug fixes and enhancements that will improve your overall experience with the app.
More