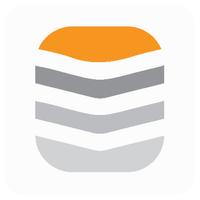 COPEX
Not Available
Removed
from the App Store
COPEX Description
Bulwark Acquisition's Continuous OPerational EXcellence program (COPEX) is the most comprehensive and easy-to-use operational excellence software available for iOS devices. COPEX handles OSHA incident-rate statistics, Safety Quality Delivery People Cost (SQDPC) visual management boards and process improvements by moving into the digital age while enabling a level of mobility that is unparalleled for manufacturing and production organizations. COPEX also brings corrective actions and process improvements off of the SQDPC whiteboards and into the field. Users can create issues, track incident rates, and trend key operational metrics remotely without the inefficient, manual visual management boards that do not adequately document real time data or long-term trends. All submitted issues can be documented via the iOS camera to record the as-found and as-left conditions.

This app is the first product of Bulwark Acquisition's Cloud Service that keeps your operations in sync and on track. As your number one tool in the field and in the shop, COPEX delivers the data entry, reporting, and controls that help you reduce defects and maintain ISO 9001 certification to ultimately win more business and decrease operational costs for your company.

Using Bulwark Acquisition's COPEX you can:

Easily Generate and Track Issues

*Create fully detailed issues directly within the app efficiently, detailing the problem and assigning actions to prevent recurrence.

Trend Your Company Metrics from Your iPhone

*Easily display the most up-to-date Safety, Quality, Delivery and Cost metrics for your business directly on your iOS device to stay in touch with the pulse of your business from wherever you can access the internet.

*All information is updated in real time on your desktop and in app for all users. This requires zero maintenance in updating operational metrics for display to your organization.

Download today for a Free Demo

*Don't just take our word for it. Download the app and contact our team for a free demo. You'll see why Bulwark Acquisition is quickly becoming recognized as the leader in operational excellence.