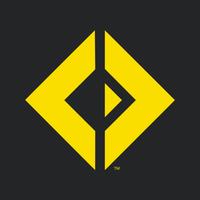 Core Advantage Interval Timer
Free Get
Screenshots for iPhone
More Screenshots for iPad
Core Advantage Interval Timer Description
Welcome to the Core Advantage Interval Timer.

***New in version 1.2.0***
- Fartlek Timer. Swedish for speed play, use for a randomised workout of hard, moderate and easy effort
- Tempo Timer. Use to accurately control your strength training tempo
- Independent volume control. So you can keep the music pumping and the bells in the background

Choose from our list of pre-built workout modes or build your own workout with the custom option. You can even listen to your own music/podcasts while you workout!

Workouts include:
- 8:12s. The most effective and efficient way to improve anaerobic fitness on a spin bike
- Fartlek Timer. Swedish for speed play, use for a randomised workout of hard, moderate and easy effort
- Game Fit. The world's best sports replication drill designed to replicate the movement patterns, muscle groups and fitness demands of team sport
- Repeat Sprints. Long slow cardio is ineffective for power athletes get fit with repeated high-velocity sprints
- Stretching. Custom built for the Core Advantage Crouching three stretching protocol
- Tempo Timer. Use to accurately control your strength training tempo
- Custom. Build and save your own timing protocols with our workout builder.

www.coreadvantage.com.au
Core Advantage Interval Timer 1.2.0 Update
Version 1.2.0 updates:
It's been a little while between updates for the interval timer, but the latest version is now available with some awesome new features!
1. Fartlek Training Mode
Fartlek is a Swedish word for Speed play, a type of interval training built around randomised efforts of hard, moderate and easy work of various lengths.
This timer is built to generate intervals of a hard, moderate and easy intensity in a random order and for random durations.
And you will never see two of the same effort in a row, so that you will be constantly changing speed and effort levels
2. Tempo Timer Mode
Tempo training is a great tool for improving neuromuscular control, exercise technique, and for increasing time under tension in hypertrophy and rehabilitation settings.
Use this timer to accurately time and maintain the desired tempo for your concentric, eccentric and pause components of your set. It even counts the reps, so you can just focus on working hard.
3. Volume control
The feature that will save your hearing!
We realised that with athletes listening to music or podcasts while they trained, a sharp bell every ten seconds will kill the energy, so you can now adjust the volume of said sharp bell independently of the external volume.
4. New logo and icons
We have added a much more aesthetically pleasing logo to the top of the home menu. We also adjusted the icons a little, no real reason, just felt like using new ones.
5. Sizing optimised for newer phones
We realised the dimensions and scale of the app was a little outdated. So to stay up with the times we have given everything a little tweak and shuffle. The general vibes are the same, but it should all fit on your screen and look a little nicer. Subtly.
6. Sound loading bug solved
We also solved a tiny bug where the sounds for the timers would randomly fail to work on Android. Seems to be fixed now, so we are going to slowly step away from the code so that it doesn't come back…
More