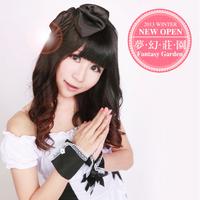 cos ism-Let's enjoy cosplay!
Free Get
cos ism-Let's enjoy cosplay! Description
It aims at connecting people, the person and person in connection with costume play, and land.

I would like to carry out curation of the costume play scene of each country, the sightseeing guidance by the event shop and a pilgrimage to sacred places, etc., and to make the application valuable as costume play media with you, users.

Moreover, the communication tool between cosplayers is offered.

The tool urged to guidance a store, an event, a tourist resort, and overseas is offered.

A concrete function is the following.

1.News
2.Special edition
3.Sightseeing map
4.Special edition
5.Stamp rally
cos ism-Let's enjoy cosplay! 2.0 Update
The contents of this update become the following.
-Correction of a design.
-Addition of a sightseeing map.
-The addition of a spot contribution function.
-The addition of a communication tool.
More