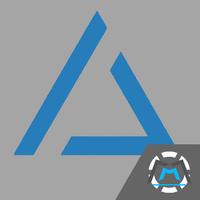 Countdown and Stats Titanfall 2 Edition
Not Available
Removed
from the App Store
Countdown and Stats Titanfall 2 Edition Description
Countdown and Stats Titanfall 2 Edition makes it easy to view how much time is left until the release of the game as well as viewing all current weapons and stats.

Features:

- Countdown until the release of the game
- View all current weapons
- View weapon stats
- View weapon damage, accuracy, hip fire and control
- View our Facebook
- View our Twitter
- View our Instagram
- View our Youtube channel

Future versions:
- Have a feature you'd like to see within the app? Let us know on our social media as well as writing a review
- Version 2.0: 10-30second videos displaying each individual weapon for better understanding

Disclaimer: This is not an official app, we are not associated or affiliated with developers of any game or any of their partners.
This app is not affiliated with Respawn Entertainment or EA.