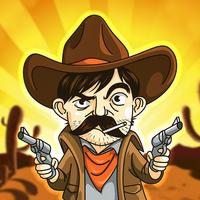 Cowboy Shooting 2D Western Gang - Hunt the Outlaws Stationed in the Far Western Town
Free Get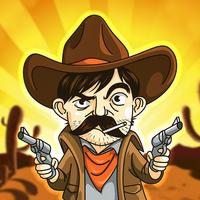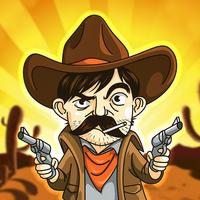 Cowboy Shooting 2D Western Gang - Hunt the Outlaws Stationed in the Far Western Town
Free
Screenshots for iPhone
More Screenshots for iPad
Cowboy Shooting 2D Western Gang - Hunt the Outlaws Stationed in the Far Western Town Description
Recently promoted to Sheriff and transferred to the most dangerous western town in the middle of desert occupied by all type of evil, notorious, merciless outlaws running the town by themselves, with no law and order in the town and waiting for you to enter the town to kill you. Its time to show your shooting skills, sharpened sense and your target precision to those criminals running the town and taken control of all the building of the town in Cowboy Shooting Western Gang.

Now is the time to eliminate all the outlaws of the town in Cowboy Shooting Western Gang and save the innocents people of the town from the cruelty of those criminals and to take revenge of the people killed by those nasty criminals without any reason to create fear among the people and restore peace in the town.

No option for surrender and to take prisoner for these evil criminals in Cowboy Shooting Western Gang, shoot them before you get shot by them. Keep your eyes on the windows and doors and finger on your pistol trigger to shoot them on sight before got shot by them by just taping on them. With three life chances how much criminals will be taken care of by you???

With the real western town graphics and real cowboy's characters, enjoy the 2D shooting game and make maximum points in the game by playing for longer and break the score records.

Sharpen your skills by shooting the bottles in the bar, shoot as many bottles as you can in the limited time to get the highest scores in the game practice mode.

Game Feature:

- Beautiful and Eye Catching Game Graphics
- Beautiful game Play Graphics & Environment
- Real Cowboys Characters
- Multiple gameplay mode
- Beautiful game sounds
- Real 2D shooting experience
- Simple and Easy game controls

Still not satisfied and want the criminals to be erased completely from all the western area then share the game with other to help you out clean up the towns from these notorious criminals. Help us improve our game by providing us with the suggestions and feedback.