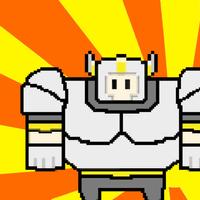 CrashTowers
Free Get
CrashTowers Description
"Crash Tower" is a digital pixel style game.

The player plays Hero, and crash tower to find Boss.
In the game, you can get different skins and effects with the help of the characters in the story.
It's a casual and fun casual game.

The game is very easy to operate, and the player is constantly approaching the Boss by crash the tower, and the player has to dodge the building on the tower.

When you finish the story level, you can challenge the ranking system and win your name on the Ranking!