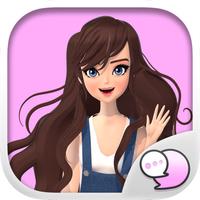 CrazyRuby Sexy girl 2 Thai Stickers By ChatStick
Not Available
Removed
from the App Store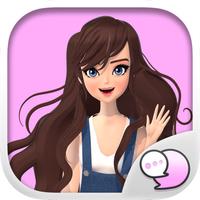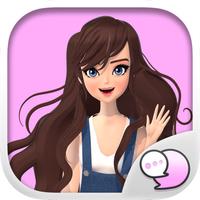 CrazyRuby Sexy girl 2 Thai Stickers By ChatStick
$0.99
CrazyRuby Sexy girl 2 Thai Stickers By ChatStick Description
CrazyRuby Sexy,3D Sticker of a sexy girl. version Thai

This is the official mobile iMessage Sticker & Keyboard app of CrazyRuby 3D Sexy girl2 Thai Character. You can download the stickers to support the creator.

DOWNLOAD MORE FREE STICKERS HERE!!
http://www.chatstickmarket.com/

Purchase CrazyRuby 3D Sexy girl2 Thai Emojis and get over 80 emojis to text friends. This app is two emoji apps in one - a keyboard app for quick access when texting and a full app for sharing to social networks & Native iMessage Sticker App.

Keep the excitement by adding digital stickers to all of your messages!

*** อย่ารอช้าหากคุณมีผลงานสติ๊กเกอร์ที่ขายอยูในไลน์ Line อยู่แล้ว หรืออยากทําสติ๊กเกอร์ไลน์ ขายสติ๊กเกอร์ไลน์ เปิดโอกาสในการจัดจำหน่ายไปยัง iMessage iOS 10 แอพพลิเคชันแชทอย่างเป็นทางการของบริษัท Apple inc. เจ้าของ iPhone & iPad เพื่อสร้างรายได้ให้คุณมากขึ้น พร้อมเปิดรับช่องทางรายได้ใหม่ๆจาก ChatStick ***

สอบถามข้อมูล / สนใจร่วมเป็นส่วนหนึ่งกับเรา
- สมัคร Online : http://www.chatstickmarket.com/joinus
- Inbox : http://m.me/ChatStick.TH
- Line ID : @chatstick (มี @ ด้วยนะครับ) หรือกดที่ Link ด้านล่าง
https://goo.gl/fmxXcv
- Website : www.chatstickmarket.com/
- Youtube Channel : goo.gl/587m6c
- Tel : 0830441575

##The main features of this app is iMessage Stickers but if you need to use our Emojis Keyboard please provide the below step##

• Install the keyboard to copy-paste emoji into messaging apps such as iMessage, Facebook Messenger, WhatsApp, GroupMe, and Google Hangouts. The easy-to-use keyboard even remembers your most-used sticker app.

• Emojis's digital stickers can be received and viewed by anyone. Illustrations are high resolution and look great no matter where you share them. You can even post them to social media sites like Instagram, Facebook, and Snapchat.

A NOTE ABOUT ALL ACCESS: Privacy is our top priority. Emojis does not collect any personal identifying information or transmit anything you type. Turning on "Allow Full Access" gives the Keyboard permission to copy and paste the emoji images.