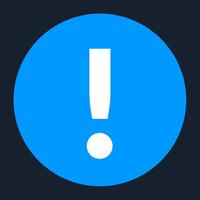 Crisis Manager
Free Get
Crisis Manager Description
Crisis Manager: when you're up a creek without a paddle Crisis manager app is here to help.

In the response to business feedback after the Christchurch earthquake, bka has developed an innovative new app, the Crisis Manager, to ensure when networks go down, business doesnít go down too.

The Crisis Manager ensures business continuity and an efficient recovery, no matter what happens... all manageable from your fingertips.
Features include:
-Easy access to staff and key personnel contact details, with the ability to tag key staff as away and auto-prioritise.
-Quick access to all important documentation such as legal and insurance documents, the evacuation plan and more.
-One touch, "Are you okay?" button instantly sends your status and current location
-Send alerts via SMS and email to individuals or groups
-Receive push notifications
-Allows your company to share contact information for each relevant department directly, according to their needs e.g IT system is down, the on call feature shows who to contact for IT problems
-Works offline, so youíre always connected in a disaster
-Opt in 4 digit pin security

All this AND customisable to company branding.
Crisis Manager 1.6 Update
Push notifications fixed for iOS8
More