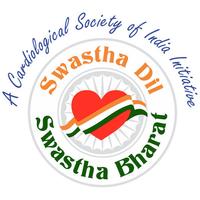 CSI SMART HEART APP
Not Available
Removed
from the App Store
CSI SMART HEART APP Description
The CSI Smart Heart App is India's first mobile App designed for personal use. Its small size fits your lifestyle – just sync it to your smartphone or tablet and you'll have a portable CVD risk calculator, BMI calculator, right in your pocket.

Within minutes you can receive health & nutrition advice, information on heart-attacks, and a list of Heart centers in India with their contact details.

Knowing your heart's health is the first step towards taking care of this vital body organ. With the aim of imparting the SwasthaDilSwasthaBharat motto, the App has huge potential to aid people in with heart disease or those with an increased risk for developing it.

Designed under the guidance of experts who undertook extensive studies, researches and inputs from various eminent doctors, patients and medical consultants, the CSI Smart Heart App was developed to raise awareness among people about the heart diseases.

The App also lets the attendees of CSI Cardiac prevent 2015 conference easily browse through the event sessions.
The user interface of App is expertly designed for maximum usability and effective navigation. The App was developed keeping in mind that nowadays mobile technology is becoming the most popular, powerful and suitable medium to reach people.

The CSI Smart Heart App allows you to access:

CSI Cardiac prevent 2015 conference related information
Information on heart & heart-attacks
The list of Heart centres in India with emergency numbers and address
heart risk calculator
Map of PCI capable centres across metros
ASCVD risk calculator
BMI calculator
Individualized advices on nutrition, exercise, smoking cessation and many more

Disclaimer: This application does not, and is not intended to, provide or disseminate medical advice, diagnoses, or recommendations for treatment plans. All rights are reserved.
CSI SMART HEART APP 1.0 Update