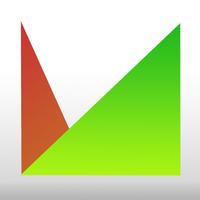 Cut Smoking Personal Trainer
Free Get
Cut Smoking Personal Trainer Description
THEY CAN DO IT - WE CAN DO IT TOO!
Join us to become an occasional smoker, strengthening your willpower, living healthier, saving money for happy times.

Simple & Fast Progression.

Your personal trainer works with and reduces gradually your own smoking habit - that is why it is your own personal trainer! It appears that, either through the stronger willpower or the gradual decrease, it is possible to reduce smoking without weight gain.

2 simple steps:
- assess your habit (either over 24 h or if you know your smoking pattern - input it in 1 minute)
- practice and get feedback every 24h

By the time we ask you for money, you are likely to have saved it - this app pays for itself.

The first module will initially remove 1 to 2 cigarettes of your habit and in the practice bit keeps informing you when you can smoke without missing your target. If you have iOS10 or later, it will send you convenient (silent) reminders, saving you from having to go into the app.
After every 24 h you can choose to remove another one of your habit cigarettes, although we recommend to keep a target for 5-7 days before you reduce further.

Your 24h feedback includes how well you have done, how much you have saved and how much you could save if you keep going for a year. This version works with the average brand cigarette price of £0.5 in the U.K. Once you are asked to buy the module, you are likely to have saved the money already - or will have saved it in a few days. From then onwards, saved money - is your money - and for happy times.

Let's get our control back, and at the same time get stronger, healthier and save money.

Because we care:
Please be conscious that every bad habit, even if reduced, constitutes a health risk, and smoking is a serious one. It is always best to consult your GP first. He or she may suggest a different approach.

Try it today:
THEY CAN DO IT - WE CAN DO IT TOO!
Cut Smoking Personal Trainer 3.0 Update
Cut (down) Smoking - your personal trainer is free to try for one day. In this version, we - temporarily - removed the option to have additional days for free after watching a video advert - until we make sure that the advert suppliers we use, fully comply to latest EU regulations around data protection. But because you get richer every day anyway, thanks to all those saved cigarettes, you can just buy Smoking Reduction Module 1 and keep saving ;-).
Happy health!
More