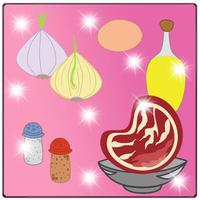 Cutlet game
Free Get
Cutlet game Description
Cooking chops is a game for girls 2018. This simple cooking game in the kitchen is free for many players. The girl will easily remember how to cook cutlets. After all, cooking lessons for girls should be obtained from early childhood. Our children's games are harmless and simple. Such a child's play will teach the child how to cook a cutlet properly.


In this app:

• beautiful graphics

• useful knowledge

• User-friendly interface

• Simplicity for children

• popular recipe for cutlets


The game cooking for girls will teach the hostess to create a delicious lunch. Cooking will be useful for everyone who is interested in such games. A new game for children of 2018 - for you!