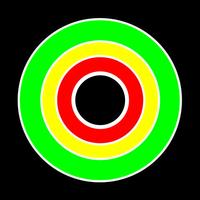 CVRCalc
Free Get
CVRCalc Description
CVRCalc was designed by clinicians, for clinicians - and is the tool for healthcare professionals who work in or perform Vascular Access and Infusion Therapy roles and want to monitor accurate catheter to vessel ratios. It is designed to calculate the area consumed within the intravascular space used by the catheter. The device can be used to calculate the area for both venous and arterial devices if preferred.

This simple tool allows clinicians to make quick area-based calculations during the patient assessment process, along with using ultrasound to accurately measure the vessel size prior to the insertion of an intravascular device. It covers both peripheral intravenous devices (in both Gauge and French sizes) as well as central venous access devices (in French size only).

Based on the 1st Place poster awarded at the Association for Vascular Access 2017 Scientific Meeting in Phoenix and supported with an academic publication, which can be found here - https://doi.org/10.1007/s11239-017-1569-y

This App does NOT collect, record, store, or transmit any information entered, and is used to provide the mathematical catheter to vessel area-based calculations only.