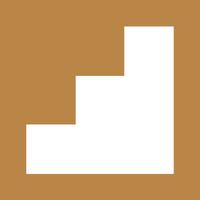 Dérive
Free Get
Dérive Description
Dérive is a prototype app artwork conceived by Haroon Mirza. It plays with concepts that have their roots in the traditions of Brass Band marching and fitness apps where the tempo of the music dictates the pace of the participant. With Dérive these concepts are inverted and the user uses their pace to alter and distort the tempo of music from their library. Dérive also contains a library of brass band music recorded for the app by the Durham Miners' Association Brass Band and the Tredegar Town Brass Band.

In Mirza's own words Dérive is 'very erratic and chaotic', it disrupts our very experience of using an app, as much as it invites us to disrupt and distort the music we listen to.

The original idea merged the Situationists' idea of experimental behaviour and drifting through a landscape with the Durham Colliery Bands' legacy of designated processional routes.  This underpinned the release of the first version of the app which coincided with the Durham International Brass Festival, 2015. Users were invited to 'march' along to specially recorded versions of traditional brass band music to emulate the steps of the musicians, or rather, distort the natural state by using their own walking pace to alter the tempo of the music.

The current version of Dérive connects more to our own personal 'marching' habits, i.e. our propensity to accompany any walking or running activity with a sound track from our music library. Mirza encourages us to disrupt this process by inviting us to use variations in our footsteps to alter the natural tempo of the music to create new dynamic soundscapes that in themselves are abstract records of our distinct physical journeys.

App features

- Create your own unique soundscapes by using your walking or running pace to alter the tempo of music from your library or tracks in the app
- Record the route of your soundscape journey on the Dérive route mapping feature
- Share your Dérive soundscape and journey using your social media channels - Facebook and Twitter
- Follow journeys created by other Dérive users and listen to soundscapes of your music generated by their steps

Acknowledgements

Dérive is produced by Apps by Artists and developed by Haroon Mirza, Flo-culture and GMS/ with the support of Lisson Gallery. The original concept was developed with funding from Arts Council England and Durham County Council. Dérive was originally produced as part of the BRASS: Durham International Festival, celebrations in 2015.

Thanks to the Durham Miners' Association Brass Band for recording a collection of tradition brass band tracks included in the app; Alison Lister and Colin Robson for all their support; Peter J Evans for leading on music direction; Sam Grant from Blank Studios for recording and mixing and Iwan Fox, President of the Welsh Tredegar Town Band, for giving us permission to use three of the bands recordings in the app.

Contact us

If you need any support or have any suggestions or questions please get in touch.

Katherine.pearson@flo-culture.com

For further information

http://appsbyartists.com/

Compatibility
Dérive is compatible with iPhones 4S, 5, 5S, 5C, 6 and 6 Plus.

Some functionality such as stopping the music when you stop walking are only available for iPhones containing motion sensor technology (5S and onwards).

Disclaimer: Continued use of GPS running in the background can dramatically decrease battery life.
Dérive 1.4 Update
Hi everyone, changes include:
- Changed the backend service used,
- Some minor bug fixing.
More