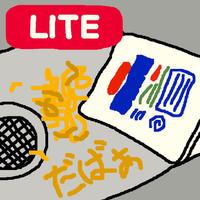 DABAA FREE
Not Available
Removed
from the App Store
DABAA FREE Description
In Japan, there is a strange instant cup noodles. The recipes is, put hot water, cover it and wait for 3 minutes, discard the hot water only, and then, mix source and noodles. You may think this cup noodles is not so strange, but because the cup lid is loose, there is a time that falls well noodles with hot water. Usually, the customer would claim to the company. Although, there is a culture of enjoying the thrill. The sound when the noodles fall is like DABAA.

*Here marked with ads. If you want to remove, please purchase the DABAA app paid.


*the collision detection of this game is really hard. As a developer of this game, I played so many times and made this judgement harder and harder. But the players around me told me that this is too hard. So I'll keep on checking this app for a while.